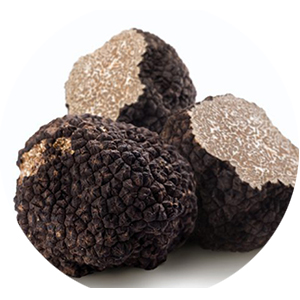 The white truffle
Concentrated in vitamins A and E, the white truffle has the ability to block the action of melanin for anti-pigment spot action. It thus makes the skin more uniform, and acts as "a natural botox" by activating the formation of collagen fibers, while regenerating skin cells.
Origin: They are harvested directly from our own truffle fields in Provence, and hand delivered directly to the cosmetic laboratory.
Immortelle flower
This rare and precious flower has smoothing, firming and healing virtues, and is known to stimulate micro-circulation and revive collagen synthesis.
Origin: Organic Immortelle flowers grown and harvested in Southern Corsica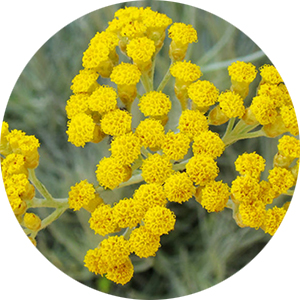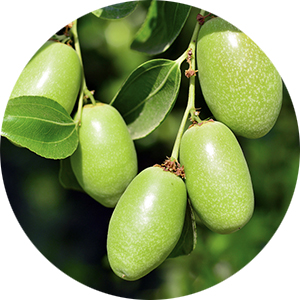 Jojobo oil
This oil has a nourishing, protective, re-balancing and softening action. Its regenerating properties and the fact that it helps maintain a firm skin make it an excellent anti-aging oil. It therefore protects the skin against dehydration and wrinkles.
Grape seed oil
Rich in antioxidants, grape seed oil is an effective anti-aging. Its high content of polyphenols, and therefore vitamin E, makes it a moisturizing and protective oil for the skin. Extremely light, it easily penetrates the skin.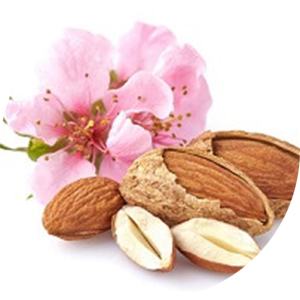 Sweet almond oil
Rich in vitamin A and E, almond oil is well-known for its softening, nourishing, and soothing properties. By improving the elasticity of the skin and promoting cell regeneration, it is also an excellent natural anti-wrinkle.
Emulium Mellifera
This active ingredient comes from the combination of natural waxes and vegetable polyglycerol to create wax butters with amazing properties, mainly from beeswax and jojoba. This active ingredient provides hydration and improvement of the quality of the skin, but above all it is recognized for its protective anti-pollution action and limits the pollution particles stickiness to the skin.